Apple's Wonderlust Event: A Closer Look at What to Expect
Tonight, Apple is set to dazzle the tech world with its annual September presentation, an event eagerly awaited by tech enthusiasts worldwide. This year's event, aptly named "Wonderlust," promises miracles in the form of the iPhone 15 family. Set to kick off at 20:00 Moscow time, you can catch the live stream on the Apple website, Apple TV, Apple's YouTube channel, and right here, where we've provided a player for your convenience.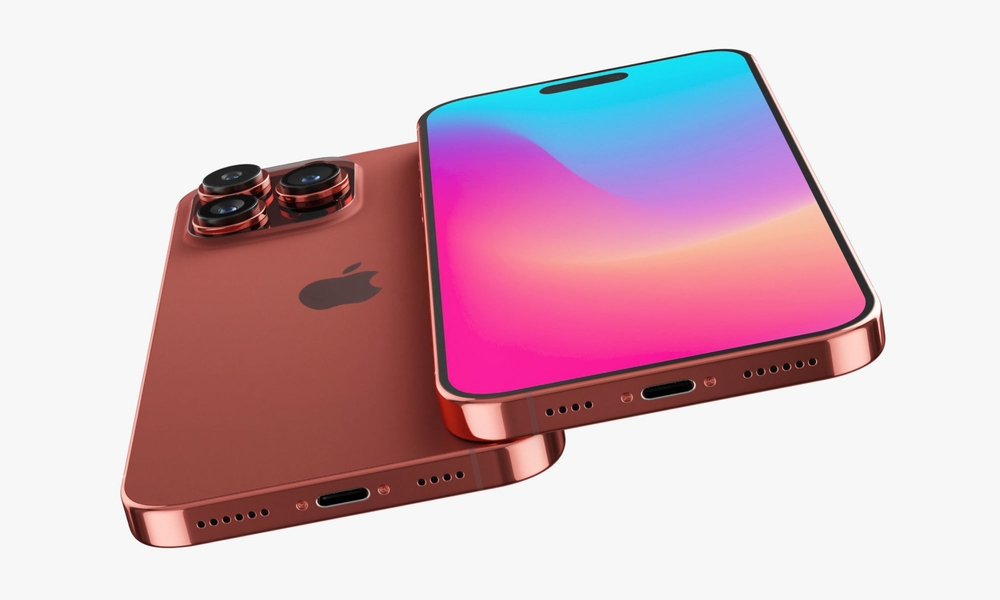 The Shift to USB-C: A Universal Move
The spotlight of the evening will undoubtedly be on the new iPhones, featuring a significant transition from Apple's proprietary Lightning port to the universal USB-C. While Apple may brand this as an innovation, it's a shift prompted by European Union regulations mandating a standardized charging port. All models within the iPhone 15 lineup will sport a USB-C port, but Apple expert Ming-Chi Kuo suggests that only the iPhone 15 Pro and 15 Pro Max will benefit from faster data transfer speeds, possibly USB 3.2 or Thunderbolt 3, while the basic iPhone 15 and 15 Plus might be limited to USB 2.0. Regardless, the move promises faster charging speeds, with support for 35W power, although other sources hint at 20W remaining.
Dynamic Island and U2 Ultra-Wideband Chip
Another noteworthy change is the introduction of Dynamic Island across all iPhone models, as reported by analyst Ross Young. This feature, previously exclusive to the iPhone 14 Pro and Pro Max, will now grace the entire iPhone 15 lineup. Alongside this, expect the integration of the new U2 ultra-wideband chip for enhanced connectivity.
What Sets the Pros Apart
According to Mark Gurman of Bloomberg, the iPhone 15 Pro and 15 Pro Max will boast a titanium frame and slimmer bezels around the display. These Pro models will also house the more potent 3nm A17 chip, while the iPhone 15 and 15 Plus may stick with the A16 chip from the iPhone 14 Pro. Additionally, an Action Button, akin to the one found on the Apple Watch Ultra, is rumored to make its debut, potentially replacing the sound switch and enabling customized app launches. The iPhone 15 Pro Max might even exclusively feature a periscope lens with 6x optical zoom.
Pricing Predictions and Apple Watch Updates
Anticipate potential price increases for the iPhone 15 Pro and Pro Max, with analysts projecting starting prices of $1,099 and $1,199, respectively—a $100 hike compared to their predecessors. Meanwhile, the basic iPhone is expected to maintain its price point.
In addition to the iPhone 15, Apple will also unveil a new series of smartwatches today, including the flagship Apple Watch Ultra 2. Though details are scarce, it's known to retain its 49mm size and introduce a dark titanium case. Both the Watch Ultra 2 and Watch Series 9 will be powered by the updated Apple S9 processor, rumored to be based on the A15 processor from the iPhone 13.
The Evolution of Apple Watch and AirPods Pro
The Apple S9 chip is expected to bring improved power efficiency and battery life to the Apple Watch. It's also rumored to include a new ultra-wideband U2 chip and various sensor and internal component upgrades. Additionally, there's a whisper of AirPods Pro receiving a charging case equipped with USB-C, although the details of changes to the AirPods Pro themselves remain unclear, notes NIX Solutions. Standard AirPods and AirPods Max are slated to transition to USB-C in the following year.
Operating System Updates and a Glimpse into Augmented Reality
Finally, Apple will delve into new features for its operating systems, including iOS 17, iPad OS 17, macOS Sonoma, and watchOS 10, set to debut after the presentation. The event might also touch upon the intriguing realm of augmented reality, adding another layer of excitement to an already highly anticipated evening.