In iOS 14, which is scheduled for release in the fall of 2020, a separate window may appear with a list of pre-installed applications, just as in Android. Along with it, Apple will add handwriting support with the stylus, full mouse support, and a host of new features for people with disabilities, state CNews.
Android style iOS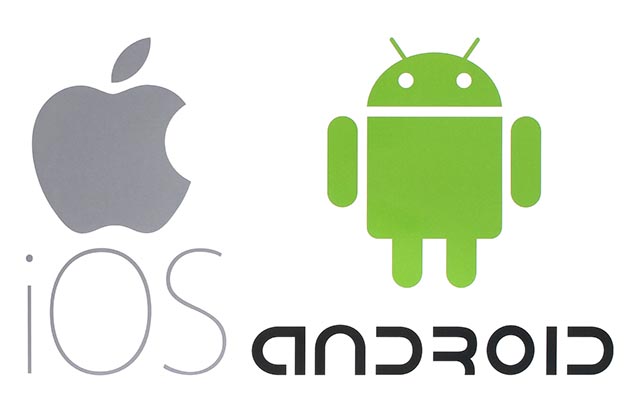 Apple will add a separate window with all installed applications to iOS 14. This is a distinctive feature of the Android OS, and in iOS it will appear for the first time in its history. The release of iOS 14 is tentatively scheduled for fall 2020.
According to the portal 9to5Mac, whose employees gained access to the code of the earlier version of iOS 14, the menu with the icons of all the applications available on the device will be implemented in a slightly different way than in the competing platform. For Android with the basic Material UI interface this is a separate window located "under" the home screen, and in iOS Apple implements it as an additional desktop. In addition, the new menu will acquire a number of functions that are not available in modern versions of Android.
For example, Apple plans to supplement the new menu with various options for sorting applications – by installation date, launch frequency, etc. It will also be possible to display only those utilities that have unread notifications. Separate sorting will be added with reference to the time of day: which applications the user launches most often in the afternoon or evening, such will be at the top of the list.
It is worth noting,  a number of popular Android shells developed by third-party vendors lack a separate menu with applications by default. It is not, for example, in Xiaomi MIUI, and you can return it only by installing an additional launcher (Nova Launcher, etc.).
Handwriting, fitness app and mouse control
In addition to a separate window with preinstalled applications, iOS 14 can get full handwriting support. According to 9to5Mac, the latest version of the Apple mobile platform will support PencilKit interface, thanks to which third-party developers will be able to add handwriting recognition support to their applications. For example, users can not type messages in instant messengers, but literally write them by hand using the Pencil stylus. Probably, a new feature will be implemented in iPadOS 14 – a separate modification of iOS14 for iPad tablets.
In addition to this, in iPadOS 14 full support for the mouse and cursor may appear. It will allow you to control the tablet in the same way as a regular desktop PC. The arrow itself will disappear from the screen when the mouse is inactive, so as not to interfere with viewing the content. The mouse will allow you to work more efficiently with text: select it, move it between windows, etc. The same applies to images.
The composition of all modifications of iOS 14 (for iPad, iPhone and, possibly, for the Apple TV set-top box) may include Apple's proprietary fitness application. Little details were known about it at the time of publication of the material. Its code name sounds like Seymour, and it will consist of special video instructions on various sports that consider various exercises and other aspects.
Wallpapers and accessibility
IOS 14 introduces new features for people with disabilities. These include the detection by a smartphone or tablet of certain sounds: a knock on a door, a doorbell, a baby crying, a fire alarm, etc. The system will learn to report them by vibration and display the appropriate messages on the screen, which is useful to people with partial or complete hearing loss. In addition, the camera software will be complemented by gesture recognition.
Apple plans to modify the wallpapers menu. If in current iOS 13 they are divided into three categories (static, dynamic and "live"), then in iOS 14 there will be subcategories: "Flowers", "Animals", etc.
Other Innovations
Some mentions of new currently unannounced Apple devices were found in the new iOS code. These include the updated iPad Pro tablet with a triple camera (main sensor, telephoto lens and ultra wide angle) and a new 3D sensor for virtual and augmented realities.
Along with the new iPad Pro in iOS 14, there is information about the iPhone 9 smartphone, AKA the iPhone SE 2. It claims support for Touch ID and Express Transit features for quick fare payments.
The system mentioned a new remote control for the Apple TV set-top box with full Siri support, but so far without details. There are details about the new Apple product – AirTags, which is planned to see the world in the fall of 2019, mention NIX Solutions' experts.