Recently Apple announced many upcoming software updates at its virtual Worldwide Developers Conference, reports Focus. You can install the beta version of the new iOS now, but you need to get a membership to the official Apple Developer Program for $100 per year. Popular Science has compiled some of the most promising features of the new iOS 14 to try when it officially launches in late 2020.
Translator
Apple's new app is built on their own translation technology and supports 11 languages ​​and multiple modes of operation. The application can listen to the user and pronounce their words in another language with minimal delay. It also has several screen modes that will make communication with the interlocutor especially convenient. In "Attention" mode, the text is displayed in large print on the screen, so that the user can quickly show them to another person if they urgently need help. The "Conversation" mode allows the interlocutors to communicate calmly, and their words will appear in the corresponding part of the screen.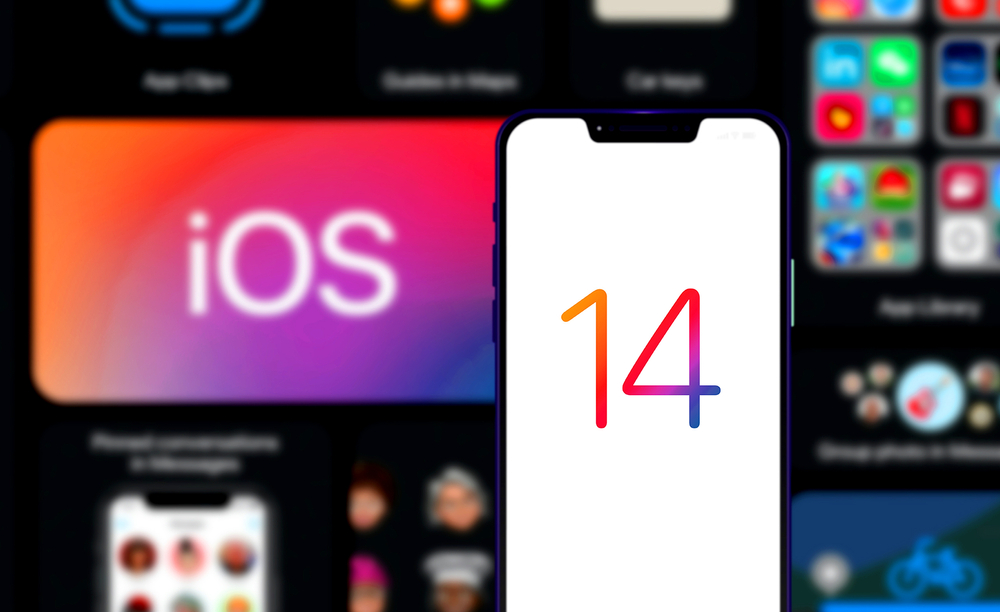 By default, translation is done over the Internet, but you can download the languages ​​you want to your phone and translate even without a connection. This is especially useful when traveling, where stable internet is often hard to find.
Beta users noticed glitches when switching between modes, but the translation itself was fast and accurate.
Home screen widgets
Previously, important information from favorite applications was displayed on the Today screen, which opened with a swipe to the right. But those who did not use it often ended up forgetting about its existence. With iOS 14, favorite widgets can be placed right on the Home screen, so users can get important information right after unlocking their phone.
The widgets are available in three sizes, depending on how much space the user wants to give them. There are not many widget options in the beta, but users note that the Weather widget is convenient, as now the application itself does not have to be opened so often.
Application Library
This page is the last page on the home screen and contains all of the user's applications. The newly added and most popular apps are at the top of the screen, allowing you to quickly access the program you want.
The rest of the pages with applications can now be hidden, leaving only the necessary widgets and the Application Library.
Mentions in messages
Group chats can quickly get out of hand when it comes to notifications, but the chaos is now easier to manage. Apple finally added the function of mentioning the desired user in correspondence via @, and the user will be able to receive notifications only when the message is addressed to him. Also added the option to reply to a specific message.
Cycling routes in Maps
At the Worldwide Developers Conference, Apple said that Cycling routes were most requested by Map users. Cyclists will now be able to use Maps to build routes with cycle paths and traffic lights. The application will also take into account elevation differences.
Currently, the option is only available in a few cities, such as New York and San Francisco, but Apple is promising to expand the cycling route map.
Adaptive lighting
This feature is useful for those using the Home app. With it, users will be able to adjust the warmth and brightness of home lighting fixtures. Plenty of other smart home platforms allow you to create routines like this, but it's a simple thing that Home clearly lacks.
App Clips
Often, users open many applications only once and then forget about them. Apps become obsolete and only clutter up the phone. The new App Clips feature will help solve this problem. It is enough to scan the QR code of an application that has this option, or open its link in a browser or maps, and you can use its function without downloading it to your device. Clip must "weigh" no more than 10 MB so that users of the mobile Internet can download it without damage. App Clips is primarily intended for "one-time" applications such as scooter rentals or parking payments.
Improved privacy settings in the App Store
Now, every app in the App Store will have a simplified label that indicates what user data the software collects and whether the developer plans to share it with others. It will also indicate whether this data is collected anonymously or linked to the user's identity. Users will now know exactly what information they are providing to applications, notes NIX Solutions.
Recording indicator
A small dot in the upper right corner of the screen will indicate that the camera or microphone is currently recording. Numerous conspiracy theories say that the phone is constantly recording our conversations in order to show the right ads. Now Apple will show its users if they are being tracked.
Separate focus and exposure controls in the Camera app
Cameras in Apple devices have always been in the first positions in terms of technical characteristics, but the standard Camera application was already very simplified. It now offers more manual adjustments such as separate focus and exposure adjustments. This will allow you to make photos of higher quality and brighter and will definitely appeal to amateur photographers.
Knocking on the back cover
As part of expanding Accessibility features, users will be able to knock on the back of the phone two or three times for specific actions. For example, users will be able to assign three knocks for a screenshot. Previously, iOS had a phone shake feature, but users didn't use it much.